If you are seeking a moment of joy and happiness in the midst of Gaza's harsh conditions, border closures, power outages and chronic poverty, it's time to visit Gaza's music school. The moment I stepped inside, a smile stretched across my face as I looked at the photos of great Arab and international musicians on the wall inside. Walking into a classroom and listening to the young musicians there, I was transported to another world. I spoke with several students about the value of music in Gaza. Their answers were inspirational...
Young pianist Nahed Abu Teema explained that learning music requires dedication. "Learning music needs great will. Inner concentration would make the difference between a good or bad performance."
Nahed is in her third year at the music school. Nahed had brought along her younger brother Yousef who also loves to play piano. Nahed returned to the piano to play a Bach composition as her teacher monitored her progress and offered some instructions.
The Yamaha piano is one of two that Anera managed to bring into Gaza to help replace instruments that were damaged in the 2009 bombings.
I was fortunate to visit the school on Thursday when the students gather together to perform as an orchestra.
Young qanun player Abdel Aziz talked about his love of music after the performance and his hopes to continue performing no matter what he does in life. "I want to be a doctor but I will keep playing music. I want to join a band too."
The beautiful music stayed with me as I left the school, filled with confidence that Gaza's talented children would thrive and flourish. The Gaza Music School, which opened in 2008, promotes music appreciation and uses music as a tool for creativity and free expression.
It is affiliated with the A.M. Qattan Foundation and supported by the Edward Said National Conservatory of Music, which is headquartered in the West Bank and a long-time Anera partner. The staff of 15 today works with 195 young Gaza musicians, aged 7 to 16.
by Rania Elhelo, communications officer in Anera's Gaza office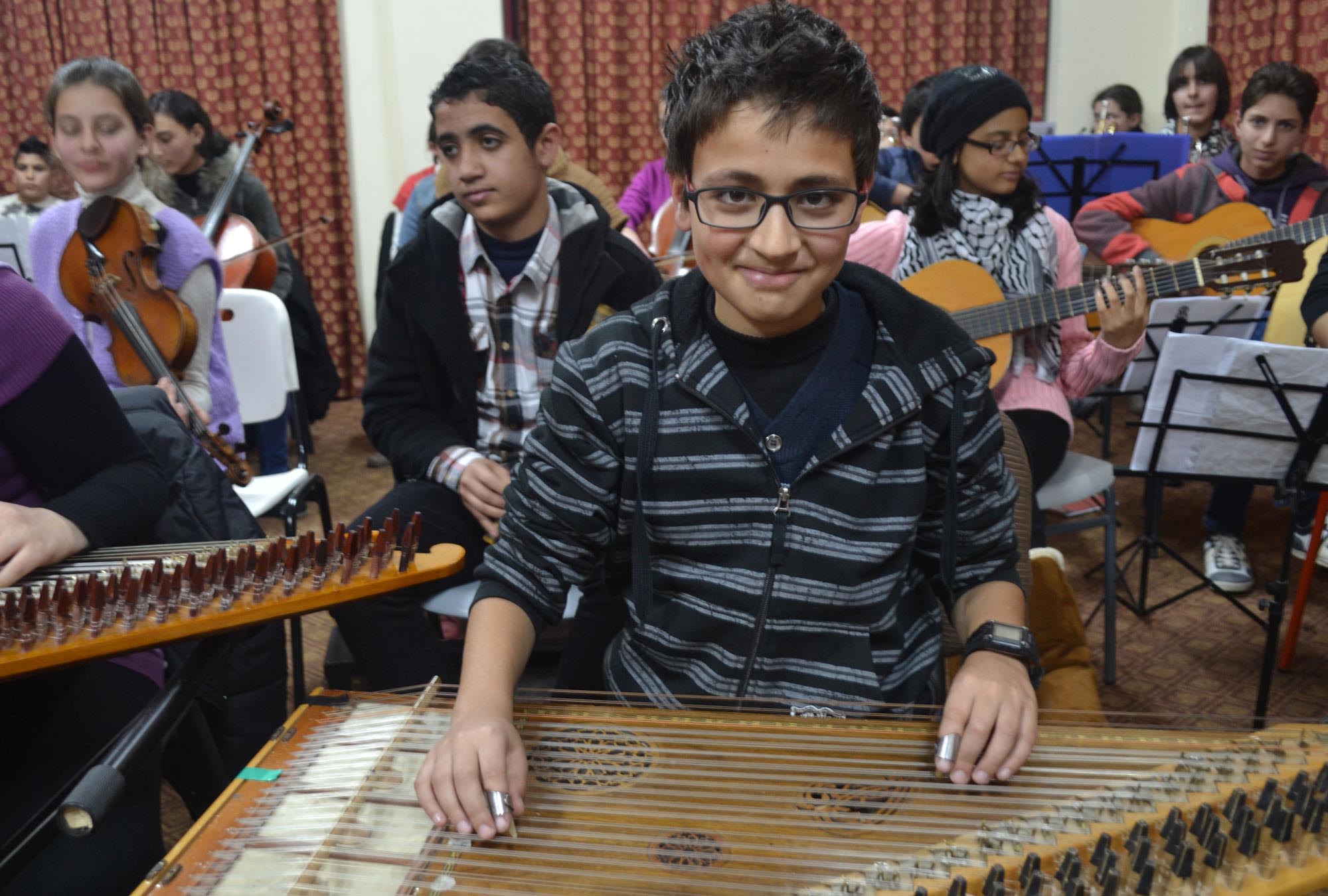 Sorry, we couldn't find any posts. Please try a different search.