Recent statistics published in Gaza estimate that nearly 60 percent of Gaza's 1.8 million residents are food insecure.
With Gaza unemployment at more than 40 percent, eight out of ten people in Gaza rely on food assistance to survive.
Anera's most recent food security project in Gaza aims to help reduce poverty and restore access to healthy food. The pilot program is reaching 14 farming families in Deir el Balah, in central Gaza.
Anera supplies a 90-square-meter greenhouse, vegetable seeds, a drip irrigation system and an impressive solar cooker made in Gaza using materials that can be sourced there. Our agronomist trains and mentors the farmers on best practices too.
Gaza War: "The Straw that Broke the Camel's Back" for Sumaya
Sumaya is a grateful participant in the pilot project. She is one of the poorest farmers in Deir el Balah and has to care for her children and her disabled husband.
She recalls feeling desperate and hopeless when she lost her business raising livestock. "I felt ashamed and disgraced to have to beg for food from our neighbors. I hated to ask for a few vegetables like tomatoes." Sumaya's eyes fill with tears.
Sumaya says her suffering began when massive floods damaged her livestock and crops. The 2014 Gaza war, she says, was "the straw that broke the camel's back." Farmers were forced to abandon their bombed-out fields, losing their source of food for the family and income. The continuing blockade of Gaza also has severely impacted business: the price of compost, animal feed and other agricultural materials has soared beyond what poor farmers like Sumaya can afford.
But she couldn't give up for the sake of her family. And then she learned about Anera's food security program, which aims to help farmers like Sumaya to restore their farms in Gaza and reconnect to their source of a livelihood.
Locally-Made Solar Cookers Embody Gaza Resilience
Sumaya received all the tools she needed, including the solar cooker, a greenhouse, drip irrigation system, compost and vegetables to plant, like onion, tomatoes eggplants, mint and basil. Now Sumaya uses her solar stove to cook vegetables freshly picked from her garden. Once a week she can now afford to buy some meat, too.
"Our favorite dish today is molokhia. I pick the jute leaves from my garden and use a recipe from my mother," she says. "And, I never worry about the food being burned," Sumaya laughs.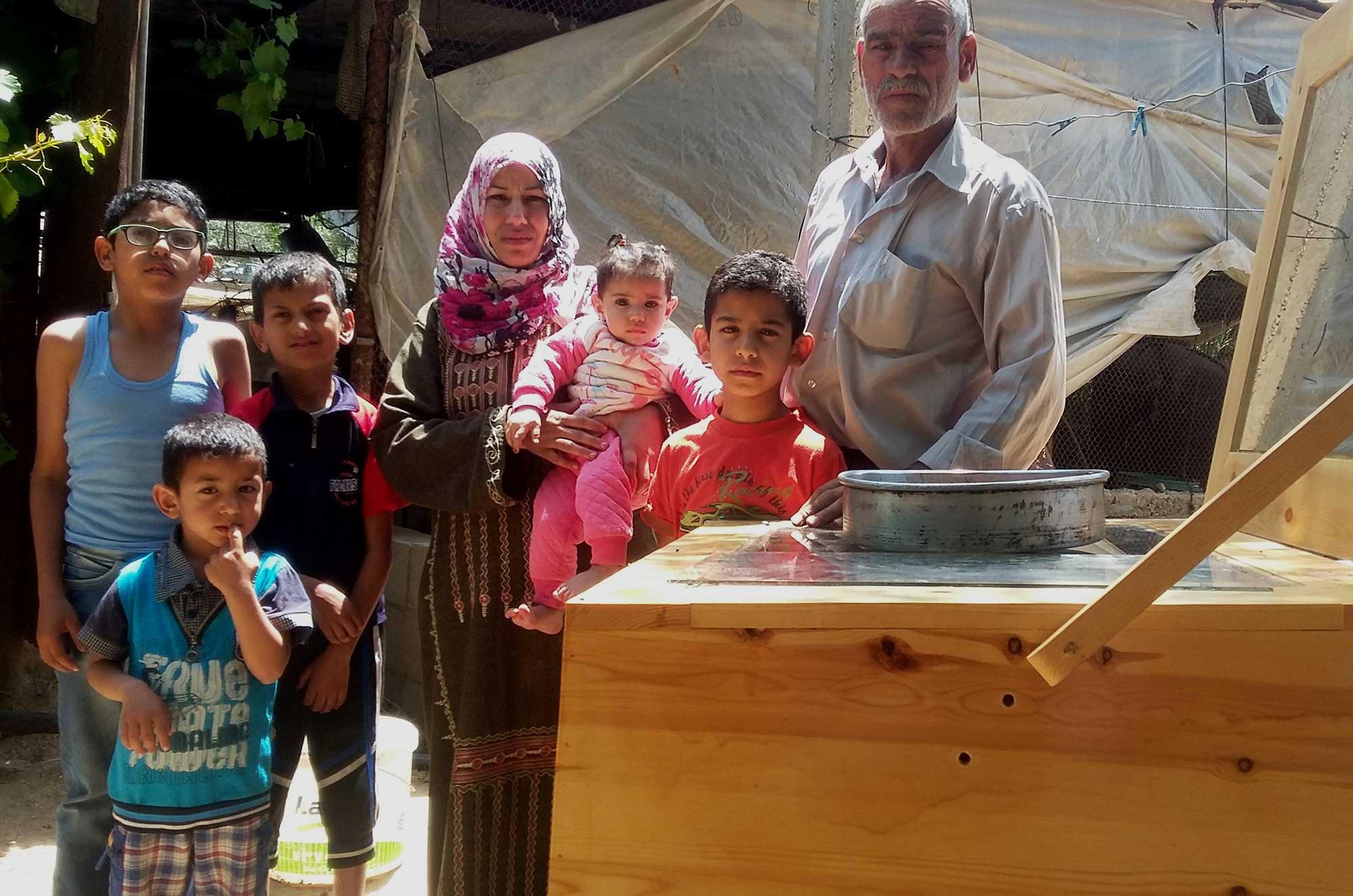 The locally-made solar cookers are the innovative design of a Palestinian agronomist who built one for himself to avoid having to buy gas canisters or deal with the never-ending power outages. Anera added the solar cookers to its Gaza household gardens initiative to enhance the availability of nutritious meals, reduce the dependency on fuel, and further support the Gaza economy by using stoves produced right in Gaza.
The food security project, Sumaya says, has restored her hope for a better future. Her children also give her hope: Four of them already know they want to become doctors. The slogan they have written on a wall in the room where they all sleep sums it up best: Bethoon – tomorrow will be better than today.